Our Promise
We strive to offer value through vision, being dedicated to attain a high standard of quality in digital design. We try to provide our customers the design they need, maintaining a friendly and professional interaction.
Our skills and specializations:

Graphic Design
Posters, Banners, and a wide array of design material for marketing.

Branding and Logo
Full visual identity schemes for corporations, companies and various other brands.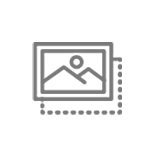 Illustration
For PC games, movies, trading cards, tabletop games, or any other application.

Digital Art
Artwork and design for packaging, publishing products, book covers and music albums.

Design Portfolio
Click below to see more
Don't Be Shy
Drop us a line anytime, and one of us reps will respond to you as soon as possible